Webpage Updatesteach To Be Happy
Posted By admin On 28/12/21
News and Updates
October 2020: New paper on pumpkin beer labels out. Paper on vocal repertoires accepted!
​
December 2018: New paper published with Kirsty MacLeod as the first author! Will post link soon. Completed first semester as well!
October 2018: Leighton Lab is up and running at SUNY Buffalo State! Have successfully acquired permits to collect Temnothorax in local areas and will be collecting colonies for research and classes soon.
​
May 2018: Happy to announce that the Leighton Lab is starting at SUNY Buffalo State in Fall 2018. Check back for updates!
May 2018: Completed first full course at Cornell. Paper with co-authors submitted today. Other big news on the way.
March 2018: Some fun press on the Hairy and Downy Woodpecker article from Audubon:
​http://www.audubon.org/news/theres-new-theory-why-downy-and-hairy-woodpeckers-look-so-alike
February 2018: Paper on mimicry between Hairy and Downy Woodpeckers is out in Animal Behavior and can be found here: https://www-sciencedirect-com.proxy.library.cornell.edu/science/article/pii/S0003347218300265
December 2017: Paper on social and vocal complexity published! Check it out here: http://rspb.royalsocietypublishing.org/content/284/1868/20171508
November 2017: Two manuscripts at Animal Behavior and one manuscript at Proceedings accepted for publication! More details soon.
September 2017: Starting to teach my first class at Cornell on ant behavior and house hunting.
Summer 2017: Presenting my research at Animal Behavior, Evolution, and AOS conferences this summer.
January 2017: Paper on task switching in Temnothorax rugatulus is out in Behavioral Ecology!
August 2016: Had a successful presentation at NAOC2016 and a great time catching up with colleagues and friends.
February 2016: Three papers have been accepted and are in press. The population genomics of sociable weavers, my review of nest construction, and the paper on aggression in sociable weavers. See CV for details!
July 2015: I've been awarded an NSF Postdoctoral Fellowship in Biology to work with Mike Webster and Irby Lovette at Cornell. I will be moving out to Ithaca at the end of 2015.
June 2015: My paper on stable isotopes and sociable weavers has just come out in Avian Biology Research. Check out CV for details.
March 2015: Successfully defended my dissertation! Also the stable isotope manuscript has been accepted to Avian Biology Research.
February 2015: I've been asked to featured speaker at a nest construction meeting in London in September 2015! I'm excited to present my work on sociable weavers at this location.
January 2015: Conference competition update. I recently competed in the Division of Animal Behavior's Best Student Talk at SICB 2015 in West Palm Beach and won the competition. I feel honored to have been selected among the talented group of behavioral biologists. Additionally, I am about to start my PERT Postdoctoral position in the Department of Ecology & Evolutionary Biology at the University of Arizona.
December 2014: The paper on the influence of nest size on thermal buffering has been published in Avian Biology Research. My PLoSONE paper also received its first citation. It's been a good month for research.

We are starting a new series on "What Makes A Website." Over the next few weeks, we'll explore the elements that are must-haves on your website and the do's (and don'ts) to make it great.
SIS grade export is now available for Skyward 2.0 customers. Skyward admins, learn how to connect Classroom to your SIS, so teachers can export grades. Other SIS partnerships are in development.
This super simple daily gratitude habit will help you be grateful every day (and it only takes 2 minutes). Read the article to learn more.
Webpage Updatesteach To Be Happy Birthday Wishes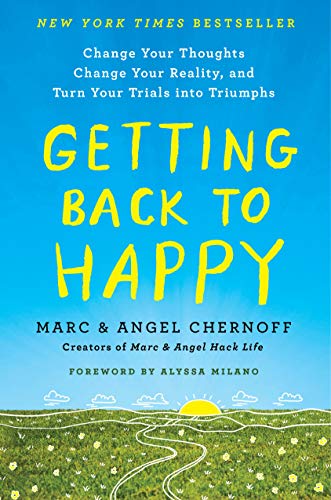 An obvious first place to start… the Homepage. The first page of your website that everyone sees when they land on your URL. It is, in essence, a "dashboard" for visitors to get to know your business at first glance. The window to your company's soul. The warm welcome everyone will receive.
Mar 11, 2020 - Explore Nadia Hall's board 'Advertising techniques' on Pinterest. See more ideas about advertising, advertising techniques, best ads.
So, what makes a happy homepage? Here are some tips…
When people land on your website, they should immediately be able to figure out who you are and what you do
Webpage Updatesteach To Be Happy Birthday
Branding – Your logo, company name, and slogan/tagline (if applicable) should be prominently placed. At the top of your site is usually best and images/text not too big or too small. Colors should match and not be too overbearing.
Webpage Updatesteach To Be Happy Meme
Images – In general, most people are "visual" in nature. Use images or stock photos to illustrate what your business does. Show as well as tell.
Once someone arrives at your page, what is it you want them to do? What do you want them to know?
Navigation – It should be very easy for visitors to move about your site and gain access to the information they want. Not only that, you should also use the navigation to direct them to the information you want them to have. Basic navigation to website pages should be clear and obvious with menu bars or tabs near the top of the page. Other "call-to-action" items should be well placed to get attention but not overshadow main content.
Search – While you hope your navigation will be enough, sometimes it's not. You'll want to have a way to search your site for any information. A simple search box on the page, above the fold, is a simple solution.
Content and Language – The idea is to communicate your company's objectives, make a great impression, and provide a great user experience. The design and imagery of your site draws them in and make them want to read more. Now, what they read should be dynamic. Give just enough to convey your business message but also leave them wanting more. Give them the reason to click that "Contact Us" or "Request a Demo" or "Learn More" button.
Is your homepage happy? Let us know!