It Was The Daybarry Mac
Posted By admin On 29/12/21
Created by Larry Wilmore. With Bernie Mac, Kellita Smith, Jeremy Suarez, Dee Dee Davis. A stand up comedian suddenly becomes a father when he takes custody of his sister's three children.
Hello, I am looking for a way to query the CUCM to get a logged in user's MAC address, and then remotely log them out. If anyone could point me in a direction to start, that would be excellent!
Eric Zuesse Whereas the news-media have been concentrating heavily on one item of evidence that Democratic Presidential candidate Michael Bloomberg is a racist (his policy as NYC Mayor, to "Stop and Frisk," and to jail, Blacks and Hispanics but not Whites) the media have been almost ignoring another important item of evidence that 's just as. Barry M was created in 1982 in London, Great Britain. Founder Barry Mero worked selling cosmetics but realised no-one was creating the exciting, vivid colours his customers were looking for.
Russell Wilson and the Seattle Seahawks will be cooking Monday against the Philadelphia Eagles. When off the field, the quarterback enjoys spending time in the kitchen as Chef Russell. Let Russ Cook is the saying and he knows what to do.
He has decided to share one of his favorite — and most comforting — recipes.
Check out the way to work up Russell Wilson's special mac n cheese.
It certainly would be a great accompaniment while watching Wilson and the Seahawks work on Monday Night Football.
The recipe is a feature of the Why Not You Foundation's holiday campaign to help those in need. The foundation announced a partnership Monday to tackle the issue of hunger and support children and families most in need due to COVID-19.
"Let Russ Cook" aprons and wine can be purchased to help the cause here.
(The aprons are available at Safeway and Albertsons stores across Washington.)
The recipe from the quarterback who cooks on and off the field.
Russell's Mac and Cheese
Stockpot
Whisk
9 X 13 baking dish or your favorite individual mac and cheese dishes
Aluminum foil
Ingredients
1 pound cavatappi 1 stick unsalted butter (8 Tbsp) 1/2 cup all purpose flour 4 cups whole milk 2 cups grated gruyere 3 cups grated extra sharp cheddar 1 teaspoon pepper 1 teaspoon seasoned salt (add to taste at the end)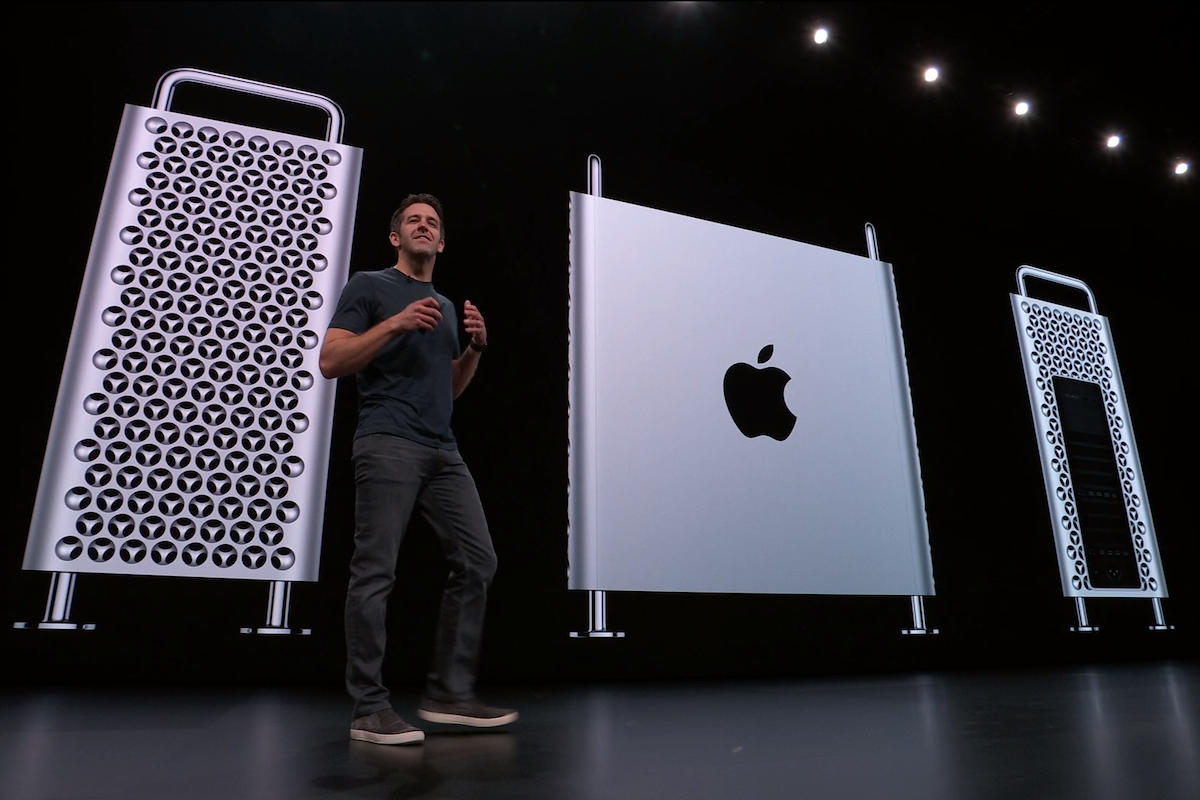 For Topping
1/2 cup grated extra-sharp cheddar 1/2 cup grated gruyere
Preheat oven to 350 degrees.
Cook cavatappi in a large pot of salted boiling water.
Pro Tip: Cook to al dente (normally 2 minutes less than package instructions), because when you add to cheese sauce and bake it will cook a little more.
Drain pasta and rinse with cold water so it stops the cooking process.
In a stockpot over medium heat melt butter. Once butter is melted, add flour and whisk to combine. Keep whisking flour and butter mixture for 2 minutes.
It Was The Daybarry Macarena
Add milk and keep whisking. Whisk for another 2-4 minutes and the mixture will start to thicken. Turn off heat and add gruyere, cheddar, pepper and seasoned salt to taste. Stir until cheese is melted. Add cooked cavatappi and stir to combine.
Pour into 9 X 13 baking dish and cover with aluminum foil.
It Was The Daybarry Machiavelli
Bake for 30 minutes.
Remove aluminum foil, add cheese for topping and bake for another 10 minutes uncovered until melted and bubbly on top.
It Was The Daybarry Machine Gun
Last Known Activity

It Was The Daybarry Macgyver
In one of the most dramatic events of the night, Lieutenant Barry McGee, who had been sleeping atop bunker No. 10 when the attack started, stumbled half asleep into his platoon CP with several of his men just as the enemy targeted the position. McGee was the leader of C Company's 3rd Platoon, which manned bunkers Nos. 9 through 13. As he and his men grabbed their weapons and prepared to return outside, two mortar rounds hit the bunker, half demolishing it and dislodging a heavy ceiling beam that fell on the lieutenant, seriously injuring his head. A medic dressed the wound, and after about 15 minutes the men in the platoon CP noted that the explosions outside seemed to be ending. McGee had just lurched to his feet, turned to the door and said, 'All right, let's go!' when a grenade sailed through the door, exploded and blew the medic, Spc. 5 Carl Patton, back into McGee. Realizing he had lost his weapon, McGee grabbed Patton's M-16 and again headed for the door. Another satchel charge detonated on the roof, caving it in and killing 22-year-old Sergeant Warren Ritsema when a beam fell on him. The blast knocked down McGee, who again lost his weapon. He staggered to his feet and stumbled outside, incoherent with pain and frustration. When the short, stocky, powerfully built and unarmed lieutenant collided with a sapper outside the bunker, McGee wrestled him to the ground and strangled him with his bare hands. It was quite a feat for somebody already half-dead from a fractured skull. The lieutenant's corpse was later found atop the VC he had choked lifeless. Another sapper had shot McGee in the back.
Carl Barry McGee epitomizes the good and the bad of the Viet Nam era West Pointer's experience.
Barry was a tough kid who grew up in a family of modest means in Detroit. He was a fighter, in more ways than one, and was a Detroit Golden Gloves champ at somewhere just over 100 pounds.
Barry also was smart. Not just street smart, which he certainly was, but a bright and capable student. By chance more than anything, he joined high school ROTC, and excelled. His accomplishments as a student officer, along with his academic and athletic abilities, prompted several of his teachers to contact local Detroit Congresswoman Martha Griffiths about a possible appointment to West Point. The Congresswoman was impressed with Barry, and she urged him to apply. A whole new world, with seemingly endless potential, opened up for him.
At the Academy, Barry continued to grow and succeed. He was a good student and a solid athlete - earning honors in Corps boxing. He also showed excellent leadership potential. His cadet record reveals a future leader, with more than a little rebelliousness, but with the infantryman's concern for his troops: as a firstie, he lost two weeks of privileges for letting his plebes fall out one time too many in one week when the plebes at his table had scored intramural wrestling victories for the team he coached. He also was there for the 'great New Cadet guidon caper' of yearling Camp Buckner, when, in the middle of the night, he led a small group of classmates out of Buckner, through the woods, and into the New Cadet summer finale camp at Lake Frederick. There, Barry and his comrades sneaked past upperclassmen and bluffed their way past plebe guards to snatch the guidons of the new cadet companies, which were then proudly on display for reveille back at Buckner the next day.
Barry's toughness made him superior infantry material, and it was the infantry where he would volunteer to serve after graduation, but under the tough exterior was a warm and caring person who few got to know. Barry cared about people, he was a good and loyal friend. Of course, he liked to party. Barry's company commander on the First Class trip in June 1968, recalls that Barry did not let little things like curfews get in the way of appropriate farewells to his blind dates at each stop. Sometimes he partied too much, and he always seemed to be living at the edge, but that was how many of us dealt with the reality that we would soon find ourselves in Viet Nam confronting whatever destiny awaited us.
Barry liked to think of himself as the next Paul Newman. 'Cool Hand Luke' was his favorite movie. The parallels of Luke (Paul Newman) to Barry are striking. Both were lone, clever, good-hearted tough guys, who would not bow to the injustices and pressures of life, and both died much too young.
Barry graduated high enough in his class to have had his pick of branches, but he chose the infantry, earned his Airborne wings and Ranger patch, volunteered for Viet Nam, and went to war with the 23rd Infantry Division (Americal), on 2 August 1970. Wounded in the middle of his tour, he was offered, but shunned, staff assignments, pleading to return to troop duty. During the latter part of his tour he served as a Recon platoon leader working out of fire support base LZ Mary Ann, west of Chu Lai. As might be expected, Barry was a soldier's officer. He led his men well, and they truly respected and liked him. He was committed to his unit and what he had been assigned to do. In early March of 1971, he decided to extend his service in Viet Nam for another year, but on 28 March, he was killed in hand to hand combat when the fire support base was overrun by North Vietnamese sappers.
His posthumous silver star award relates that his company was in its night defensive position at Mary Ann when it came under intense mortar fire and a full-scale North Vietnamese Army sapper attack. During the initial phase, Barry was seriously wounded when the bunker he was in was hit by hostile satchel charges and grenades. Despite the pain of his multiple injuries, in defense of his troops, Barry left the bunker, and attacked, in hand-to-hand combat, two North Vietnamese soldiers. He killed one of them, but as he turned to the other, he was mortally wounded by a barrage of small arms fire. His exploits became legend in his unit.
Barry is buried in a large cemetery in Detroit, in a grave marked with a flat VA stone. It tells the visitor nothing about the strength, character, courage, humor, and spirit of this wonderful young man. We will tell our children and grandchildren about Barry - the good times and the bad. He will live on in our hearts.
Fondly, His Classmates
From the 'Howitzer' - 1969
'Carl Barry McGee, Detroit, Michigan, D-2
'From the Motor City came a young man with a quick wit and a quick right. Mac's moves in the ring were matched only by his moves at a party. A fierce competitor, he proved to be one of the best on the 'fields of friendly strife.' Never one to have any trouble with the academic department, Barry's endless drive, combined with his winning personality, cannot fail to bring him success in all he pursues.
'Brigade Boxing Runner-up 2; Dialectic Society 4, 3, 2, 1; Brigade Ticket Representative 1. Infantry.'
'Assembly' Memorial Article: May/June 2000. Remembered in Memorial Book, Association of Graduates, Herbert Hall (2nd Fl), West Point.
USMA classmate, may you rest in peace.