Grapevine League
Posted By admin On 29/12/21
This is news from your League committees. You are always welcome to join or just sit in. Committee membership is both rewarding and fun, and it does the good work for which the League is known. On March 11, 2020, the LWV-PA Board issued a policy to suspend face-to-face meetings during the COVID-19 outbreak. Many committees are now connecting via Zoom; check with committee chairs on current meeting status and to learn more about this easy way to join others in a face-to-face teleconference from the safety of home.
Grapevine Leaves Images
Experience the excitement of youth basketball by participating in the Grapevine Basketball League! These leagues provide youngsters a chance to improve their skills in fun, competitive games while rewarding them with special perks for all their hard work.
Grapevine Baseball & Softball. 1175 Municipal Way Grapevine, Texas 76051. Website: GoGrapevine.com/GBS. Phone: 817-410-3457. Grapevine Parks and Recreation aims to empower citizens to go learn, discover, and live life to the fullest and build a stronger community together. We help to ensure that everyone has easy access to park and recreation opportunities in a sustainable community. Fieldhouse Manager is an experienced entertainment development and facility operating company. The firm's current holdings include FieldhouseUSA facilities in Frisco, Grapevine, and Mansfield, Texas as well as new a location in Auburn, Washington.
Advocacy. The Committee continues work on the Know Your Town project, an initiative that will help community members in our area develop handbooks to identify local government officials. Work on Altadena has been completed. The next meeting is on December 14 at 1:30. Discussion will include plans for legislative interviews, progress on Know Your Town, and advocacy plans for the new state legislative session. Those interested can contact Anita Mackey at anita [at] pixelriot.com or (203) 685-2315 to request a Zoom invitation. —Anita Mackey, Chair (advocacy [at] lwv-pa.org)
Communications. The Committee was deeply involved in the initiatives that prepared voters to vote in the November election, and we are now moving forward to update our website. We invite all to become acquainted with https://my.lwv.org/california/pasadena. Click on our YouTube channel to see videos of our events, including the latest Thursday with the League event on housing. We have a special need for volunteers to help with social media—Twitter, Facebook, and Instagram—and we will have some training sessions. We meet the first Wednesday of each month, 7:00–8:30 p.m., via Zoom and conference calls. You are needed. Join us! —Dorothy L. Keane, Chair (communications [at] lwv-pa.org)
Education. Now that our election work is over, the Committee will consider topics of concern to members, including better contact with individual schools, resumption of our study of police presence in the schools, and civics education. We welcome members who are interested in these and other issues regarding public education. We meet on the fourth Monday of the month at 4:00 p.m. New members are welcome and encouraged to join! —Elsa Pendleton and Hannah MacLaren, Co-chairs (education [at] lwv-pa.org)
Events. The Committee is responsible for organizing Thursdays with the League, other membership meetings, and public forums. We meet on the second Tuesday of the month at 9:00 a.m. and welcome anyone interested in joining our lively, dedicated group of volunteers. —Katherine Gavzy, Chair (events [at] lwv-pa.org)
Healthcare. The Committee (HCC) has been planning the February 2021 Thursday with the League. The presentation will be a panel discussion on the new Kaiser Permanente Bernard J. Tyson School of Medicine, which just opened in Pasadena. The discussion will focus on the uniqueness of this medical school and what it brings to health care in the community. The HCC also welcomed a new member, Leni Fleming. She is a nurse, and we are thrilled to have her. Anyone who would like to join the committee is welcome. Just email Margan.Zajdowicz [at] gmail.com to be added to the membership distribution list. —Margan and Thad Zajdowicz, Co-chairs (healthcare [at] lwv-pa.org)
Immigration. The Committee has been studying the fate of undocumented migrants, and the new administration promises many changes in immigration policy. We also study the effect of global warming on migration. Newcomers are welcome; email us for an invitation. Regular meetings (by Zoom) are from 1:00 to 3:00 p.m. on the first Friday of the month. Join us on December 4! —Bob and Elsa Pendleton, Co-chairs (immigration [at] lwv-pa.org)
Membership. The LWV-PA membership is as strong as ever, even during this terrible pandemic. As of November 1, the League had a total of 278 current members. Our membership is what supports the League in its important work of making democracy function for all, so ask a friend or family member to join us in this effort. Thank you all for your past and continued support. You make a difference! —Anne Wolf and Cheryl Rose, Co-chairs (membership [at] lwv-pa.org)
Natural Resources. The Committee will host a webinar, "Drawdown: Climate Change Solutions," on January 23; watch https://my.lwv.org/california/pasadena for program and registration details. Consider joining us to learn more about preserving our environment and mitigating the effects of climate change. Email us for a link to the Zoom meeting. —Maureen Johnston and Kitty Kroger, Co-chairs (naturalresources [at] lwv-pa.org)
Social Justice. The Committee has two active subcommittees, Housing and Policing Practices. Those who wish to work in these areas are encouraged to get in touch at socialjustice [at] lwv-pa.org.
Housing. The Subcommittee hosted November's Thursday with the League, which focused on affordable housing from different perspectives (see the recap in this issue of the Voter). On Friday, December 4, we will meet at 9:30 a.m. to review our current local housing position. Contact Anita Mackey at anita [at] pixelriot.com or (203) 685-2315 to arrange for a Zoom invitation. —Anita Mackey, Chair (socialjustice [at] lwv-pa.org)
Policing Practices. The Subcommittee is in the midst of deciding how to alert city leadership in Monrovia and Pasadena, the L.A. County Sheriff's Department stations that provide policing for Altadena and Duarte, and the communities of color in those jurisdictions about the League's interest in the California Racial and Identity Profiling Act (RIPA) findings in these cities. We plan to do a simple survey to ascertain whether residents of color experience such profiling either during traffic stops and searches or during pedestrian stops. These experiences are often cited by Black and Latinx community residents as causing major problems with police. There is overwhelming evidence that Black motorists are up to twice as likely to be stopped and searched by police, yet a Stanford University study of 100 million traffic stops across the United States found that white motorists exceed Blacks in the amount of drugs, guns, and other contraband found during such stops. These stops and searches too often lead to tickets and fines for minor offenses, which grow to significant debt in low-income families. Many of these low-level infractions could be overlooked or given citations by police, as is beginning to happen with the LAPD, with no increase in crime as a result. These are the equity issues our Social Justice Subcommittee focuses on, and we are quite active—get in touch and join us! —Kris Ockershauser and Valerie Jones, Co-chairs (socialjustice [at] lwv-pa.org)
Grapevine Leaves Veins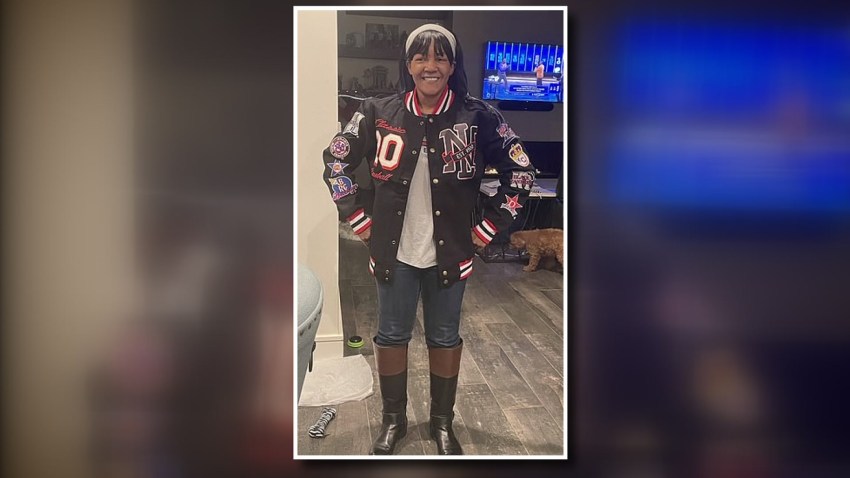 Units. Currently there are four units—small groups that meet once a month to get to know one another—in Monrovia, Altadena, South Pasadena, and Monterey Park. Note the Units are on hiatus in December. We continue to need a Units chair. Contact us at units [at] lwv-pa.org.
Voter Services. After our wonderful LWV-PA members helped get out the vote in a record year of turnout, Voter Services will continue to be active in advancing voter education and GOTV efforts in 2021. See the President's Message and the Voter Services article in this issue of the Voter.Contact us as we move into 2021. Make a difference! —Martha Y. Zavala, Chair (voterservices [at] lwv-pa.org)
Welcome to the Grapevine Golf Association (GGA) Website
We are a golf association with a maximum of 265 members, governed by a Board of 3 Officers and 2 Flight Reps from each of our 4 Flights (structured by handicaps) to provide oversight representation from all golfing skill levels. We are very fortunate to play at the Grapevine Golf Course – a beautiful, very well maintained, centrally located course and large, terrific practice facility originally co-designed in the 1960s by the wonderful gentleman and World Golf Hall of Fame Member, "Lord" Byron Nelson.
During the year, we have GGA Tournaments and Senior Tournaments each month; Spring Match Play and Fall Match Play Tournaments; GGA Away and Senior Away Tournaments; and the Grapevine Cup and Byron Nelson Cup competitions. We use the USGA Handicap System to calculate handicaps, but only record GGA Tournament scores. Also, take a few moments to review the A. J. Harper Scholarship link to learn how we support Junior Golf.
If enjoyable competition on a superb golf course is for you, consider joining the GGA and come compete with us. Membership Applications and By-Laws are all available thru the links on this website.
GGA Hole-In-One Pot =$542 Senior Hole-In-One Pot = $2,619
Make a donation to the A. J. Harper Scholarship Fund
GrapevineGolf Association Membership Sign Up for 2020-2021
Signed Up List We have reached our maximum membership limit for 2020-2021.
GrapevineCup Sign Up
ByronNelson Cup Sign Up
January2021 GGA Tournament - January 30, 2020 (First Tee Time 8:00am)
December2020 GGA Tournament Results
January2021 Senior Tournament Results