Gift Guide Giveaway: Thursday's Winners!
Posted By admin On 29/12/21
Each day for 12 days, a new sweepstakes will launch, giving you a chance to win select gifts from The KIWI Holiday Gift Guide. Check out the full spread of sustainable, adorable, and fun gifts for the whole family in the Winter Issue. In this video, we announce the winners of Thursday's "Finish This Sentence" and "Unique Sign with this Handshape" mini-contests and reveal the prizes they've won! If you are one of the winners, please send us a message through Facebook Messenger to claim your prizes!
The Chicago Parent elves have picked out the best local toys and listed them in our 2020 Holiday Gift Guide. In that wonderful holiday spirit, we wanted to give you a chance to win some of these great toys.
On our Instagram, we will be giving away toys featured in our gift guide on Mondays and Wednesdays through Dec. 10. Follow us @ChicagoParent so you don't miss your chance to win these awesome toys:
Nov. 2: Drone Home from PlayMonster (Late Elementary)
Nov. 4:Feed Fuzzy from Roo Games (Preschool)
Nov. 9: Disney Villains Series Puzzles - Maleficent from Ravensburger [CP], Disney Villains Series Puzzles - Queen of Hearts from Ravensburger [MP] (Tweens/Teens)
Nov. 11: Not IT! from The Good Game Co. (Early Elementary)
Nov. 16: Inny Bin from Fat Brain (Babies)
Nov. 18:Sounds & Senses from Smart Max (Special Needs)
Nov. 23: Wall Collage from Ann Williams (Tweens/Teens)
Nov. 25: Plus-Plus Go (Late Elementary)
Nov. 30:Jack & The Beanstalk, Smart Games (Preschool)
Dec. 2: Swingin' Shoes from Fat Brain (Early Elementary)
Dec. 7:Shape Factory, Fat Brain (Toddlers)
Dec. 9: Quiz Art from Ann Williams (Late Elementary)
And don't forget that now it's more important than ever to shop local. Good luck, and happy holidays!
Follow Chicago Parent on Instagram.
Earlier this month, I announced my holiday gift guide with 37 unique gift ideas for moms, dads, kids, babies, friends and grandparents. You can see the full guide here. I also held a giveaway for seven items and today I am announcing the winners, selected at random.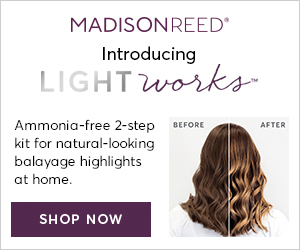 All they had to do to win was tell me what they want for the holidays. Not for their kids. Not for their spouses. FOR THEMSELVES.
Obviously, I couldn't gift them the cars and luxurious vacations they were requesting, but hopefully they are appeciative none the less.
WINNER #1: Stephanie said…
'I want to check into a luxurious hotel by myself, order anything I want from room service, and watch all of the chick flicks I haven't seen in the last 5 years (because I keep poppin' out babies), all in the privacy of my own pillow top mattress and 1,000 thread-count Egyptian cotton sheets. In a fluffy robe and warm slippers, I will ugly cry until my eyes are swollen shut and no one will be around to see. Heaven.'
Heather won a $50 Baby Jives gift card.
WINNER #2: Margaret said…
'I would love some pants that fit. My baby is 4 months old, and my prebaby wardrobe is still a little too small, and my maternity clothes are too big. I feel very frumpy lately.'
Margaret won a Benbini Mom Watch.
WINNER #4: Natasha said…
'I want 2.5 days baby and toddler free. The first night to get good and drunk. The next morning and most of the day to recover from said drunkeness. And the rest of the time to enjoy relaxing with little to no responsibilities.'
Natasha won a Casetagram custom phone case.
WINNER #4: Shaleen said…
Gift Guide Giveaway: Thursday's Winners Announced
'I would like to take a shower by myself. And possibly one of those shower chairs so I can sit down while doing it. And a cup holder in my shower so I can enjoy coffee at the same time. Yup. That's what I want.'
Shaleen won an 'I Pretzel NY' onesie from Piccolini.
WINNER #5: Jess said…
'I want to decorate my house like the apartment in Elf and bake dozens of cookies even with a 10 week old! Plus a drama free holiday.'
Jess won a pair of 7am Enfant Stroller Mitts.
WINNER #6: Diane said…
'I want my cleaning lady back! I thought with the kids in school full time I wouldn't need her but the dust bunnies suggest otherwise! That, at one entire day without my kids arguing!'
Diane won Momma Love, a book by Ali Smith.
WINNER #7: Heather said…
'All I want for Christmas is my baby to sleep in his crib all night and stay out of my bed!'
Heather won a Baby Jack Blanket.
Congratulations to all the winners! Please email me at [email protected] with the subject header 'I WON YOUR GIVEAWAY!!!' to claim your prize.
Gift Guide Giveaway: Thursday's Winners List
If you are getting your pictures taken this weekend for your holiday card, do not be too quick to delete the bad ones. Enter them into my Worst Family Holiday Photo Contest! There are prizes, of course.
See? My blog during the holidays is the gift that keeps on giving.
It almost makes me feel like I celebrate Christmas.
Have a great weekend!
— Mommy Shorts
Gift Guide Giveaway: Thursday's Winners Pa Lottery
ps: If you'd like to give back, follow me on facebook. If you like being extra generous, follow me on Pinterest. If you're kinda stalker-esque, follow me on Instagram!